Welcome to
RIMS Washington Chapter
To advance the risk management profession and member participation through fellowship, education and community service.
From the President
Hello RIMS Washington Chapter Members and Supporters!
I hope you all have enjoyed your summer and the beautiful weather. Thank you for entrusting the Board to support our Chapter's mission, "To advance the risk management profession and member participation through fellowship, education and community service."
We've been busy this summer! In early August, the Chapter Board met for an all-day meeting to discuss our goals and plan for the 2022-2023 programming year, which runs September-June. As we resume our educational and networking events, we look forward to connecting with our Chapter community again.
Chapter leadership developed 2022-2023 action items in support of the following goals:
Education: Incorporating learning objectives and attendee/member feedback.
Membership Engagement: Increasing member engagement during events, a focus on board engagement with Chapter members, and provide additional networking opportunities.
Community Engagement & Service: Use local, small, minority-owned businesses to support our events. We will also look to engage with local educational organizations who have students interested in the risk management and insurance industry.
Incorporate our Diversity, Equity and Inclusion goals into all we do. To learn more, visit the DEI section of our Newsletter.
On August 9th, I had a wonderful opportunity to join around 30 other WA Chapter volunteers at Food Lifeline in the South Park neighborhood of Seattle. To read more about our work at Food Lifeline, please visit the Programs section of our newsletter.
We have several educational events planned for our members and supporters over the coming months. The Board has determined that a mix of in-person and virtual events is the best approach for the 2022-2023 programming year. Keep your eye out for our event registration emails.
If you're not on our mailing list, you can sign up on our Chapter Website or connect with us on LinkedIn. We appreciate any questions, feedback, or suggestions that you may have. Please contact me here or any of our board members.
I want to thank our 2022 Chapter Sponsors: AIG, AON, AXA XL, FM Global, Marsh, Sedgwick, and Zurich. Your continued support of our Chapter makes everything we do possible.
I hope to see you at one of our events soon!
Allison Frey
RIMS Washington Chapter President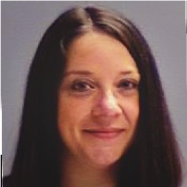 Washington RIMS
Chapter President
Thank you to our 2023 Chapter Sponsors
Sign Up for Announcements
Stay up to date on our meetings, events, and announcements!