Welcome to
RIMS Washington Chapter
To advance the risk management profession and member participation through fellowship, education and community service.
From the President
Greetings RIMS Washington Chapter Members and Friends!
It's hard to believe it has been over 1 ½ years of personal and professional adjustments due to the global pandemic. With the pediatric vaccine and boosters becoming available, things continue to be moving in the right direction.
During 2021, RIMS Washington hosted 14 virtual educational, networking, rising risk professional and risk manager roundtable events. We have been proud to continue to bring meaningful content to our members and supporters.
We hope that you can join us for our final event of the year on December 7th where we will hear how the YWCA Seattle-King County-Snohomish County pivoted during the pandemic to continue supporting our local communities, learn more about their important programs, and give back during the holiday season.
We are hopeful to meet and connect with you in 2022, anticipating our first in-person event in March. We plan to offer a hybrid option for those who cannot make the event in-person.
Stay tuned for more details on the Education Forum 2022 as the Board continues to discuss options.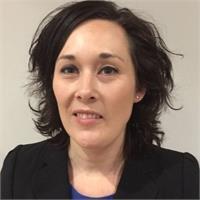 Washington RIMS
Chapter President
Thank you to our 2022 Chapter Sponsors
Sign Up for Announcements
Stay up to date on our meetings, events, and announcements!