Welcome to
RIMS Washington Chapter
To advance the risk management profession and member participation through fellowship, education and community service.
From the President
Greetings RIMS Washington Chapter Members and Friends!
I'm excited to announce that the RIMS Washington Chapter has been awarded a 2021 ECHO (Enhancing Chapter Outcomes) Award by RIMS Society! I am proud of the RIMS Washington Board's work during the pandemic and honored that we are being recognized.
We've continued to delivery timely and relevant programming during 2022. We hit our first 100+ attendance record for a monthly educational event at our January 11th, 2022 session, "The $1B verdict is the new $1M – Forensics of a Nuclear Liability Verdict". During our February 8th event, we were pleased to co-host an important discussion on Diversity, Equity, and Inclusion with the PNW CPCU Chapter.
We hope that you can join us at our next monthly event on Tuesday March 8th from 11:30 a.m. – 12:30 p.m. where we will hear from Michelle Wilkerson from Blue Origin discuss her experience in our session "From Launch to ERM: Navigating Risk in the Space Frontier".
2022-2023 Board nominations are right around the corner. If you are interested in learning more about volunteer opportunities and the various positions or committees, please contact us!
Lastly, I want to thank our 2022 Chapter Sponsors: AIG, AON, AXA XL, FM Global, Marsh, Sedgwick, and Zurich. Your continued support of our Chapter makes everything we do possible.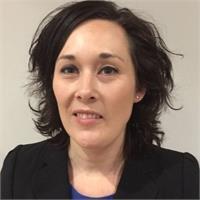 Washington RIMS
Chapter President
Thank you to our 2022 Chapter Sponsors
Sign Up for Announcements
Stay up to date on our meetings, events, and announcements!